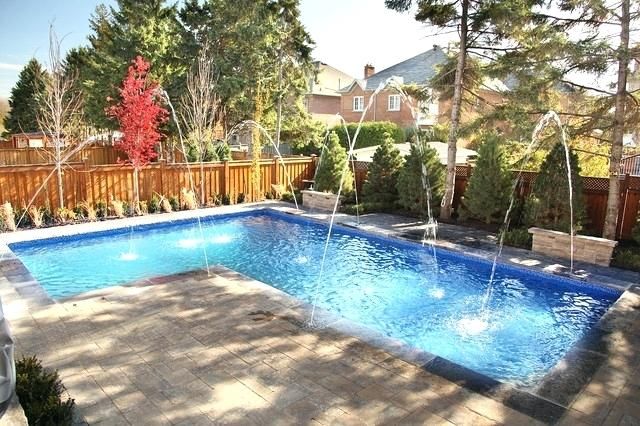 When you're building a new swimming pool, you want the entire backyard to look its best. That's why Wichita Pools offers comprehensive landscaping services to complement your new pool.
We can help you design and install a variety of landscaping features, including:
Patios and walkways
Retaining walls
Outdoor kitchens
Fire pits
Lighting
Plantings
Wichita Pools will work with you to create a landscaping plan that complements the style of your home and your lifestyle. We can also help you choose plants that are appropriate for our Kansas climate that will thrive in your backyard.
Our landscaping services are available to both new and existing customers. If you're already a Wichita Pools customer, we can help you update your existing landscaping to match your existing pool.
We understand that landscaping can be a big investment. That's why we offer FREE consultations to help you get started. We'll come to your home and discuss your needs and budget. We'll also give you a free estimate for our services.
Contact Wichita Pools today to learn more about our landscaping services. We'll help you create a backyard oasis that you'll love for years to come.
Here are some additional benefits of choosing Wichita Pools for your landscaping needs:
We use only high-quality materials and workmanship.
We have a team of experienced and knowledgeable landscapers.
We're fully insured and licensed.
We offer our Wichita Pools satisfaction guarantee.
Contact us today or click the button below schedule a free consultation and learn more about how Wichita Pools can assist with your landscaping needs.